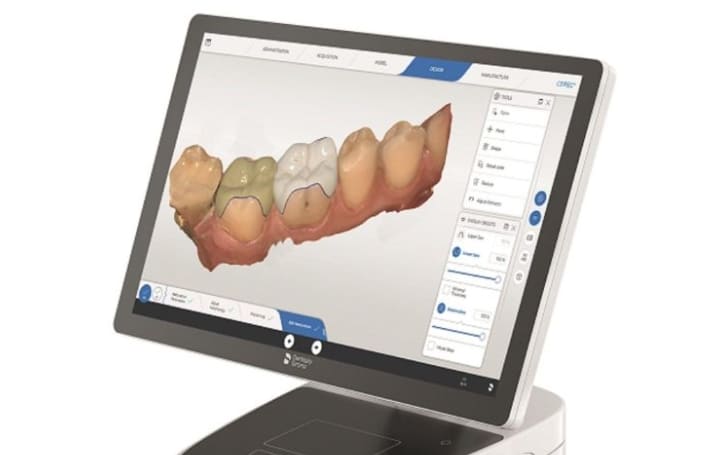 At OC Plaza Dentistry, we know that an investment in technology is an investment in our patients and the longevity of their smile. We've made it a priority to stay current on the most recent dental advancements, integrating the right tools into our practice. Often times we are the first adopters of new dental technology in the Orange County area. This enables us to provide a more comfortable patient experience and more reliable, precise, and effective outcomes. We understand the inconvenience patients face with a traditional crowns, and because your time is as valuable as your smile, we now use a revolutionary tool that mills a permanent crown in 15 minutes, called CEREC. After taking a 3D image of your tooth, our CEREC machine can mill a strong, beautiful restoration in about 1 hour. We will permanently place the crown during your single visit, and you'll leave our office with a full, healthy smile.
One Visit Crown. Period.
Permanent
No Temporaries
Metal-Free
No long waiting
Biocompatible Materials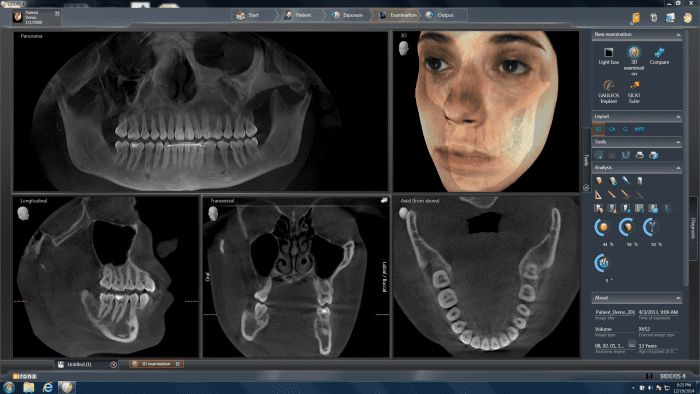 3D CAT SCAN GALILEOS BY SIRONA:
As an advanced type of digital radiography with very low radiation, cone beam technology provides us with a three-dimensional, digital image of structures beneath the surface of the teeth and gums. This unprecedented view includes teeth roots, internal canals, and bone structure. CBCT (Cone-Beam Computed Tomography) scans are similar in detail to traditional medical CTs, but are taken in a fraction of the time. CBCT scans can be used to plan root canal or orthodontic treatment, place dental implants more precisely, pinpoint TMJ disorders, and much more. Since you'll have access to the cone beam technology in our office, you won't need a referral to a radiology lab. Your scans, diagnosis, and treatment will be conveniently centralized at our dental office. When we see the detailed 3D renderings of your teeth and jaw your treatment can be more targeted and, thus, more effective. The Sirona Galileos 3D Dental Imaging System provides high-definition, in-office, three-dimensional, digital imaging of the oral and facial regions.
Cone Beam Technology
Three Dimensional
Fast Scan Time
High Resolution
Precision Placement
Advanced Technology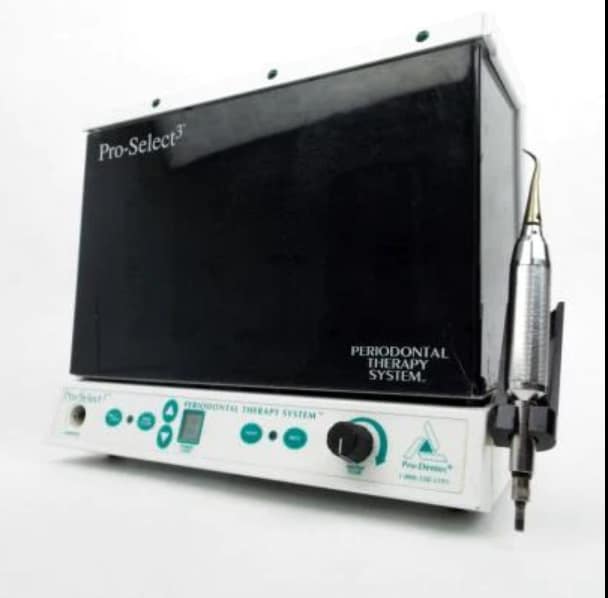 We use the Prodentec scaler/warm water irrigation system for deep cleaning of gums when treating periodontal disease. It enables us to deliver medication to fight the disease to the areas where it's needed. Noiseless electric drills and state-of-the-art dental scalers deliver a cleaning you'll never forget!
Quiet
Comfortable
Advanced
Safe
Efficient
Modern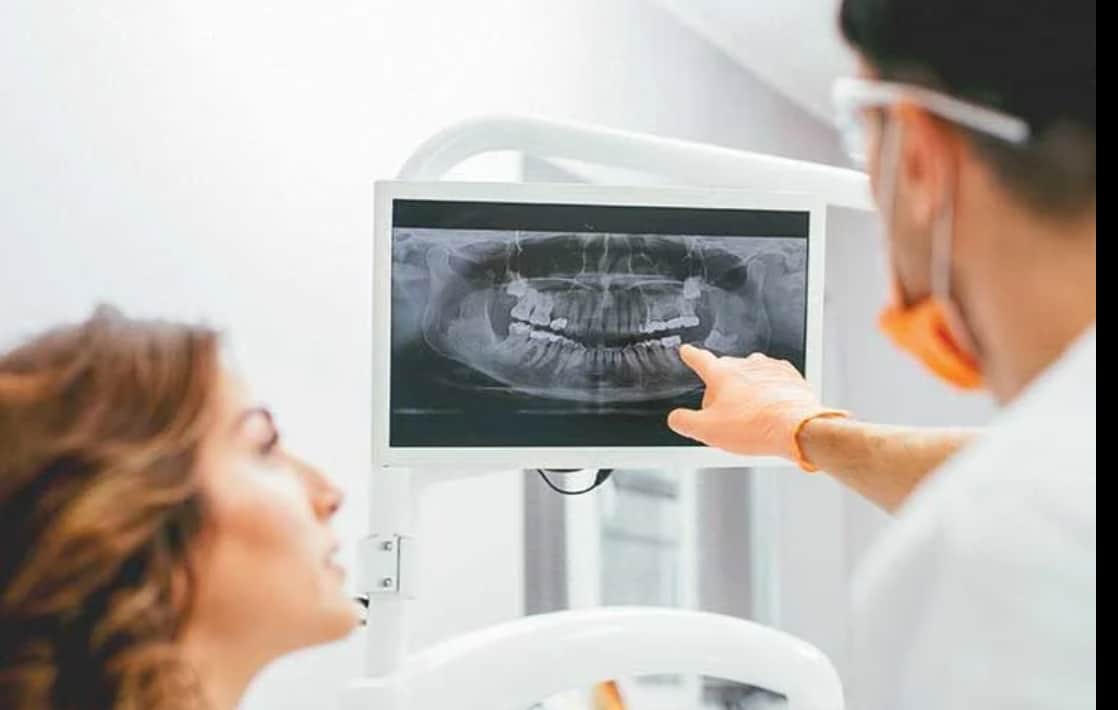 Sirona Digial XRays delivers innovative, high quality digital imaging solutions to dental offices. The digital X-ray system, with its state-of-the art sensor and intuitive, easy-to-use imaging software, provides numerous benefits to our practice and our patients. Please let us know if you'd like to learn more about this system.
Modern Technology
Less Radiation
Efficient
Detailed Images
Enhanced Diagnosis
Fast and Painless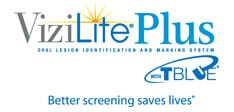 Oral cancer screenings are another part of routine dental exams and are an important part of maintaining our patients overall well-being, as they can allow for the early detection of harmful changes in our patients' mouths. At OC Plaza Dentistry we utilize the latest techniques and technology in performing regular oral cancer screenings and detecting any suspicious signs. We understand that our patients often see their dental care providers more often than their medical practitioners, which affords us the opportunity to not only maintain a healthy mouth, but to remain vigilant of any changes to the overall health of our patients, and facilitate the appropriate referral.
Routine
Preventative
Quick Exam
Detects Changes
Routine Screening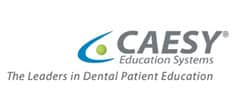 Our office believes that this educational tool is a true asset to our practice. It is designed to help relieve anxiety, educate, and assist in answering any questions you may have. Caesy is the most comprehensive patient education program in dentistry. Caesy's live-action videos are crisp and vivid explanations of treatment. The state of the art 3-D animations explain complex procedures in easy to understand language with play by play footage. There are over 250 clinical presentations to present to each patients personal need.
Brief and Inforamtive
Treatment Explanations
Patient Education
3D Animations
Clinical Presentations
Customized
ZOOM! TEETH WHITENING SYSTEM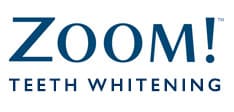 Your smile is important. It's one of the first things you notice when you meet someone. A whiter, brighter smile is beautiful – it can help you feel better about yourself and make a memorable impression. Your lifestyle and the aging process can stain and darken your teeth. Many things we do on a regular basis can contribute to stained teeth, such as drinking coffee, tea, cola and red wine or smoking. Whitening can get your smile looking its best. Non-professional procedures and clinically unproven teeth whitening tips can often lead to unsatisfactory results. You should look for a whitening procedure that is:
Fast and convenient
Long lasting
Low sensitivity
Proven safe and effective
Professional